ENERGY PROCUREMENT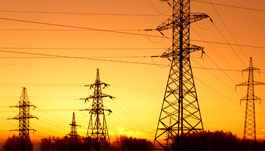 The US Department of Energy implemented the deregulation of utilities in 1998, with the goal of promoting competition and ultimately saving the consumer money. Since then, many states have embraced the opportunities deregulation presents.
The level and availability of deregulated utilities not only varies by state, but often differs within a state. Although energy deregulation has certainly accomplished the goal of saving its participants money, it remains an extremely complex and burdensome world to navigate.
Many companies are unknowingly passing up real energy-saving opportunities, because it's just too complicated to deal with. The ever-changing market, regulations, terms, fees and penalties make the procurement process a daunting task, even for the trained professional.
Engaging the expertise of a qualified energy professional affords you the assurance that your energy needs will be met in the most efficient, cost-effective manner. Taking advantage of available energy savings will have an immediate positive impact on your energy-spend budget.
Over the years, Profile Energy has helped many clients realize significant savings in both the electric and natural gas markets. Our clients not only benefit from an energy cost standpoint, but they appreciate the freedom to focus on their core business.
Profile Energy will develop and implement an Energy
Procurement Strategy following these basic steps:
Thoroughly analyze your energy consumption — past, present and projected usage.

Identify where you want to be — the sweet spot between immediate cost savings, long-term stability, and a "green" profile.

Work with traditional utilities and alternative energy suppliers to find and present a totally unbiased recommendation of the most appropriate supply sources.

Implement a plan, helping you choose the best source and timing to fully realize the most benefit from the decisions made.

Monitor and update as market conditions change and further opportunities become available over time.

Maintain relationships with both the end users and the supplier network to assure future energy needs are continuously met.
Profile Energy has developed strategic relationships with many traditional utility companies and alternative energy suppliers, giving us the necessary resources to meet your needs.